Full access of our rental software built into our best-in-class mobile app including mobile dispatch
Flexibility at

Your Fingertips
Our rental management system software helps you work more efficiently on-the-go with integraRental's Mobile App. We know you're not able to sit behind a desk all day which is why we developed our mobile app with rental businesses in mind. It comes highly rated by rental business owners because of the flexibility it offers. Access full functionality of our rental software, view customers and assets, view and edit reservations, and confirm rental agreements in one of the best mobile apps for rental businesses in the industry.
Full integraRental

Functionality
Create quotes, reservations, and rentals. View and edit existing agreements. View dispatch activities.
Select Any

Customer or Asset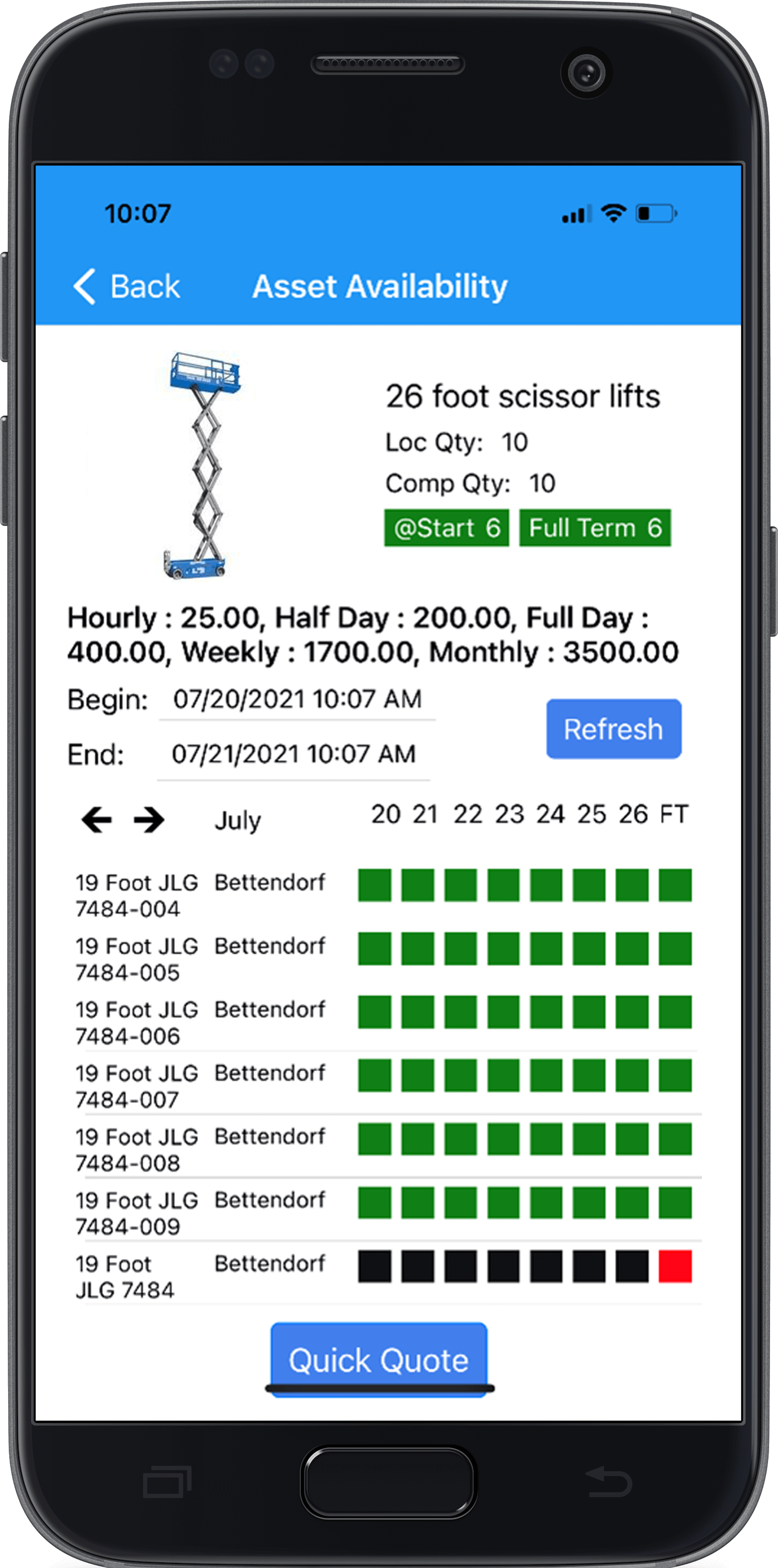 View real-time availability. Select assets for rent. Choose start and end dates. Scan and upload driver's licenses.
View & Edit

Reservation Details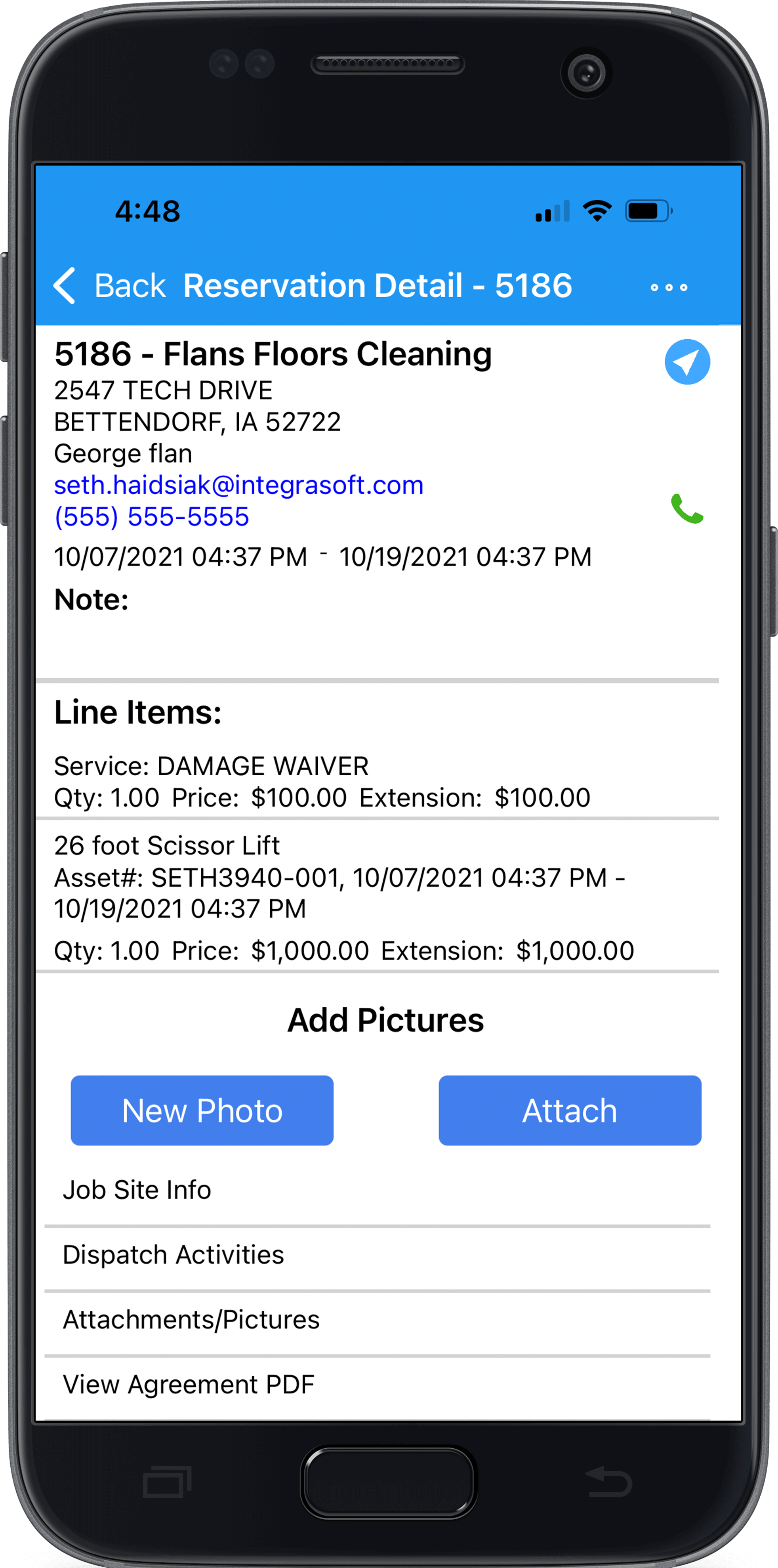 View products, services, & assets. Capture & attach condition photos to agreements. View & send PDFs.
Edit & Start

Rental Agreements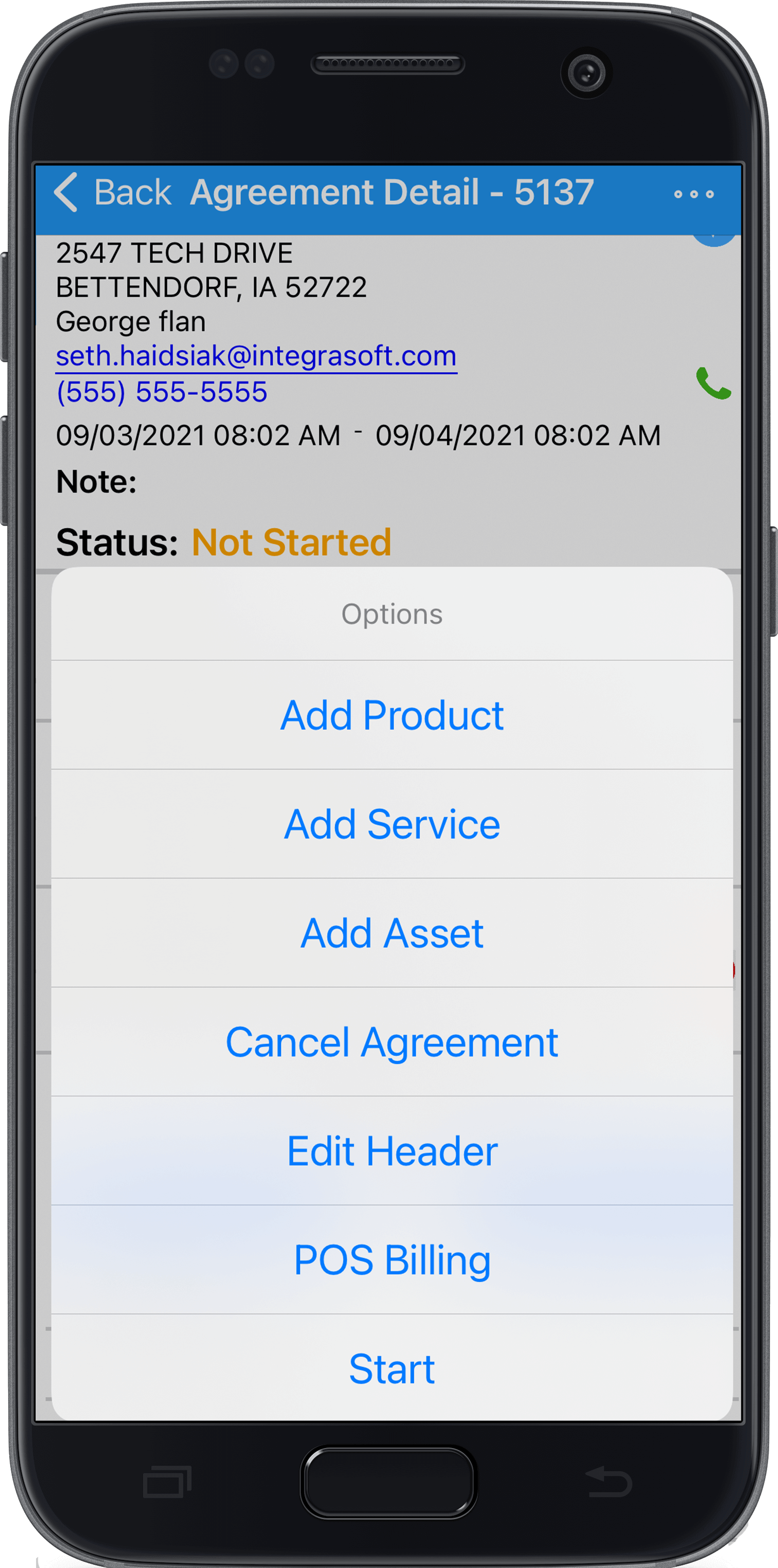 Add products, services, & assets. Start & end rental agreements. Run credit cards and create invoices.
Unrivaled Business Mobility with

Mobile Dispatch
Maximize the efficiency and profitability of your growing rental business by taking work on-the-go with integraRental's Mobile Dispatch. Access scheduled dispatch activities in our software from our app, enabling your staff and tech to know what's coming up, what needs attention, and more, ensuring your business is always ready and always generating revenue. Work smarter with the integraRental mobile app and its Mobile Dispatch capabilities!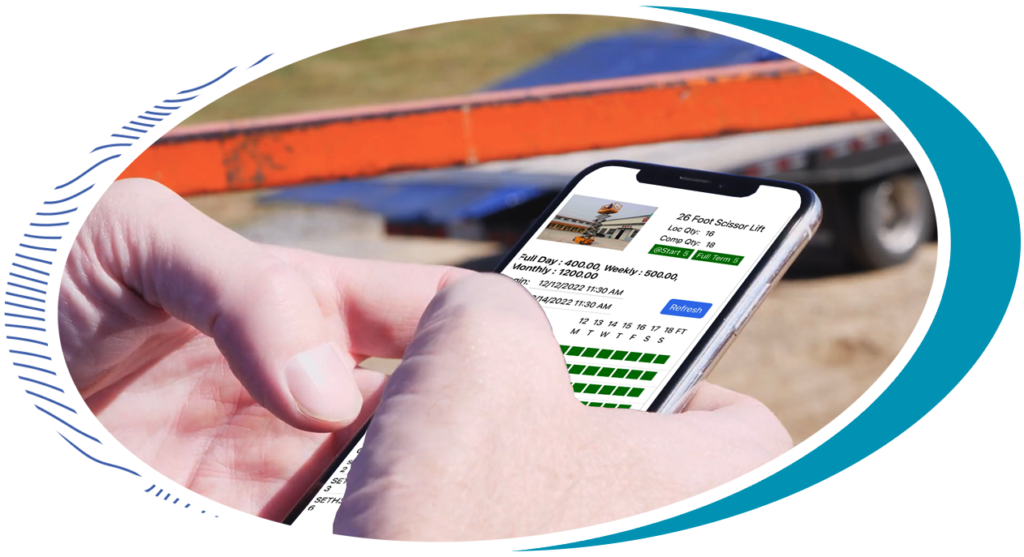 Paperless

Dispatch Solutions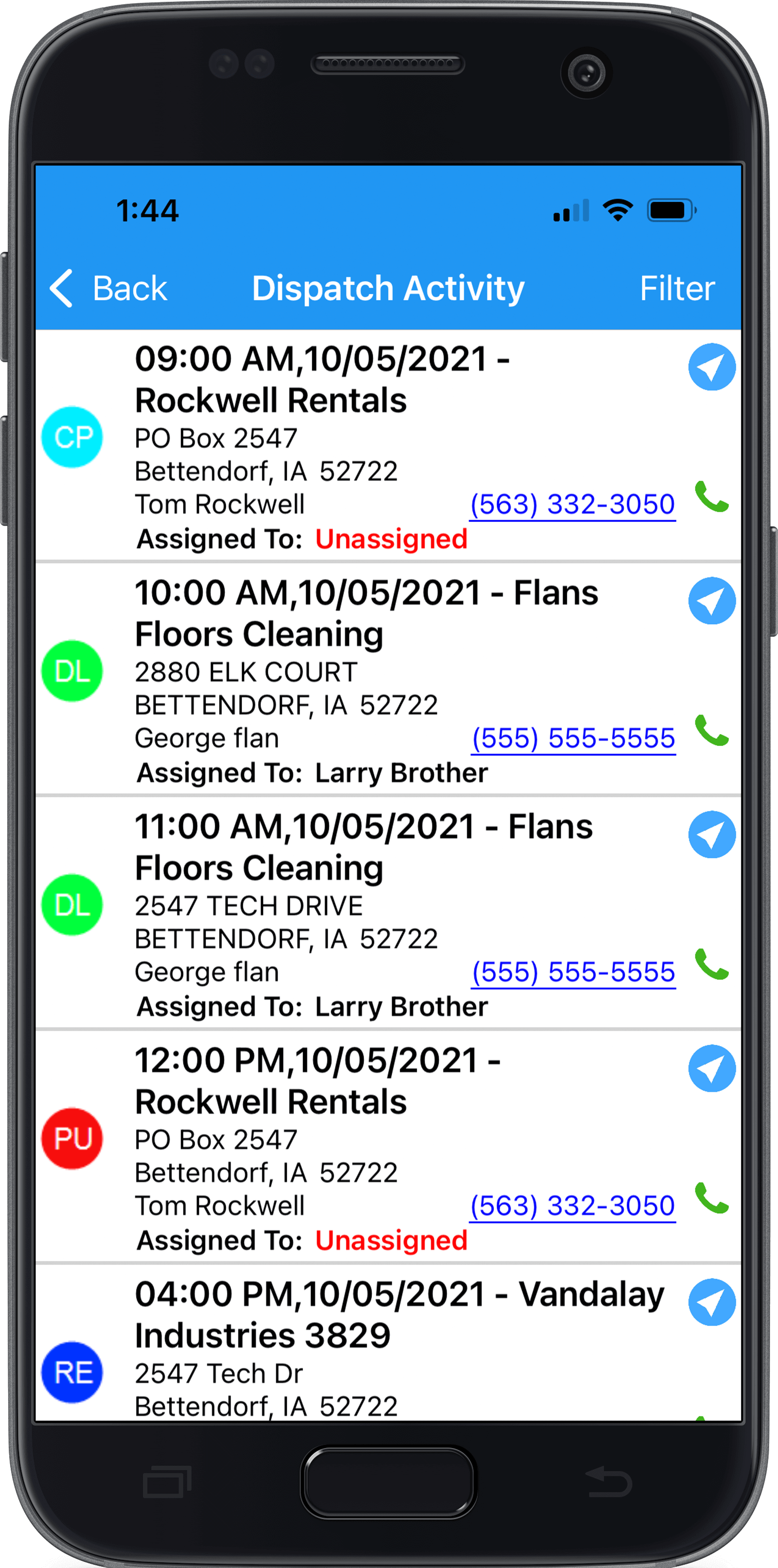 View and edit assigned dispatch activities. Dial customers directly from the app. Easily navigate to delivery addresses.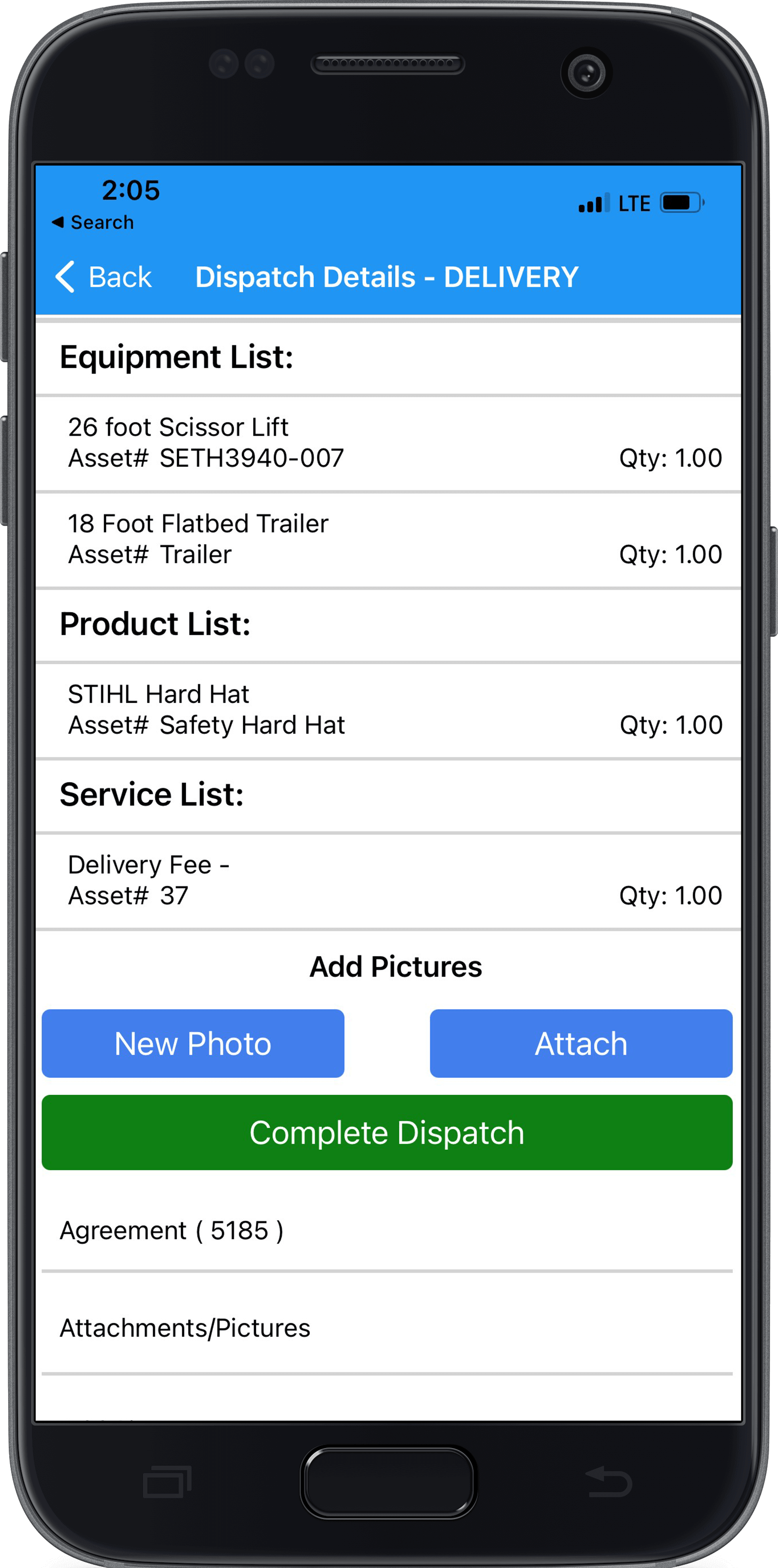 View rental agreement details. Send and view dispatch summaries. Complete dispatch activities right from your mobile device.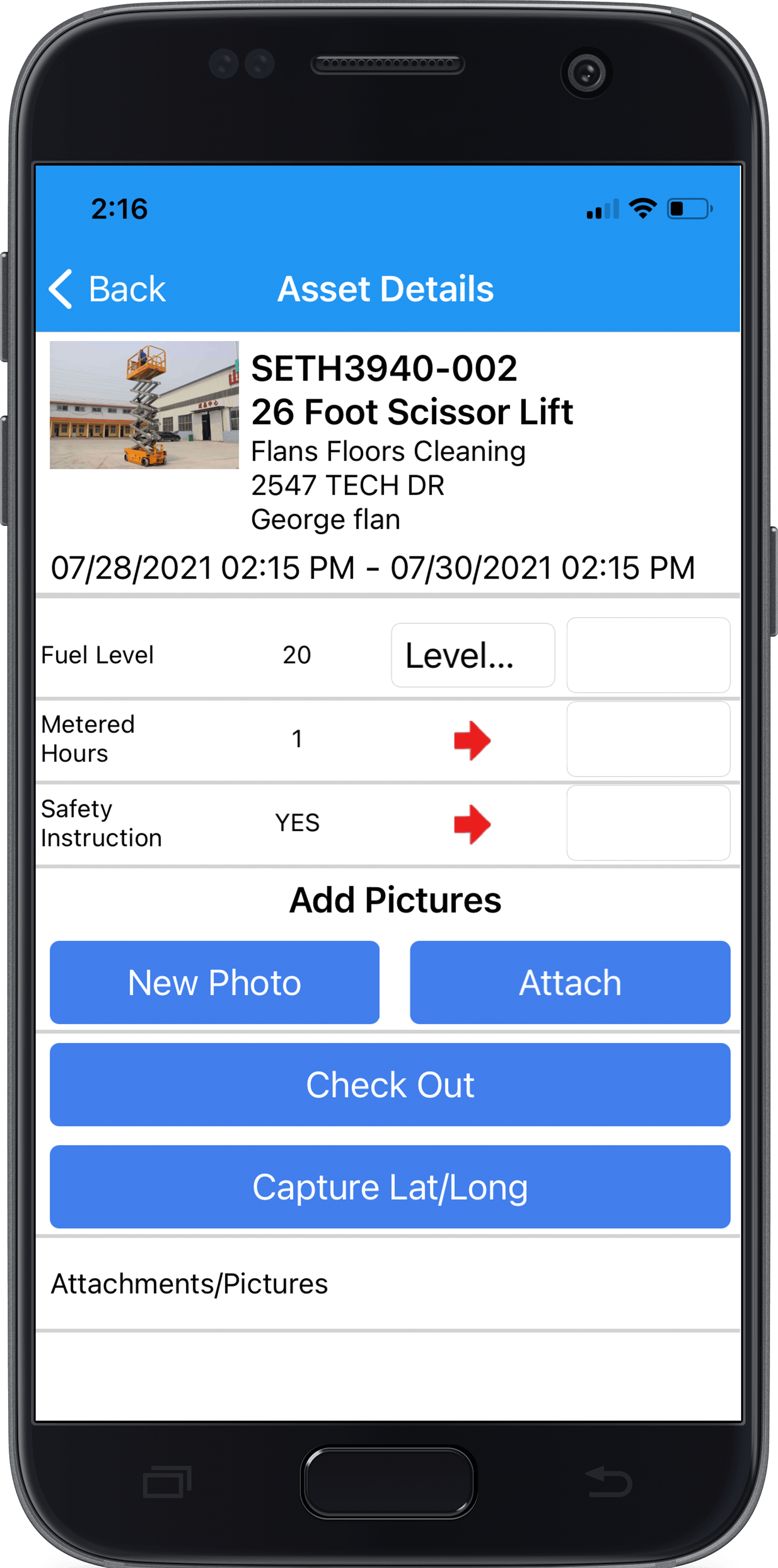 Capture and attach asset condition photos. Record check-out values like fuel level, metered hours, and more.
Capture Customer

Signatures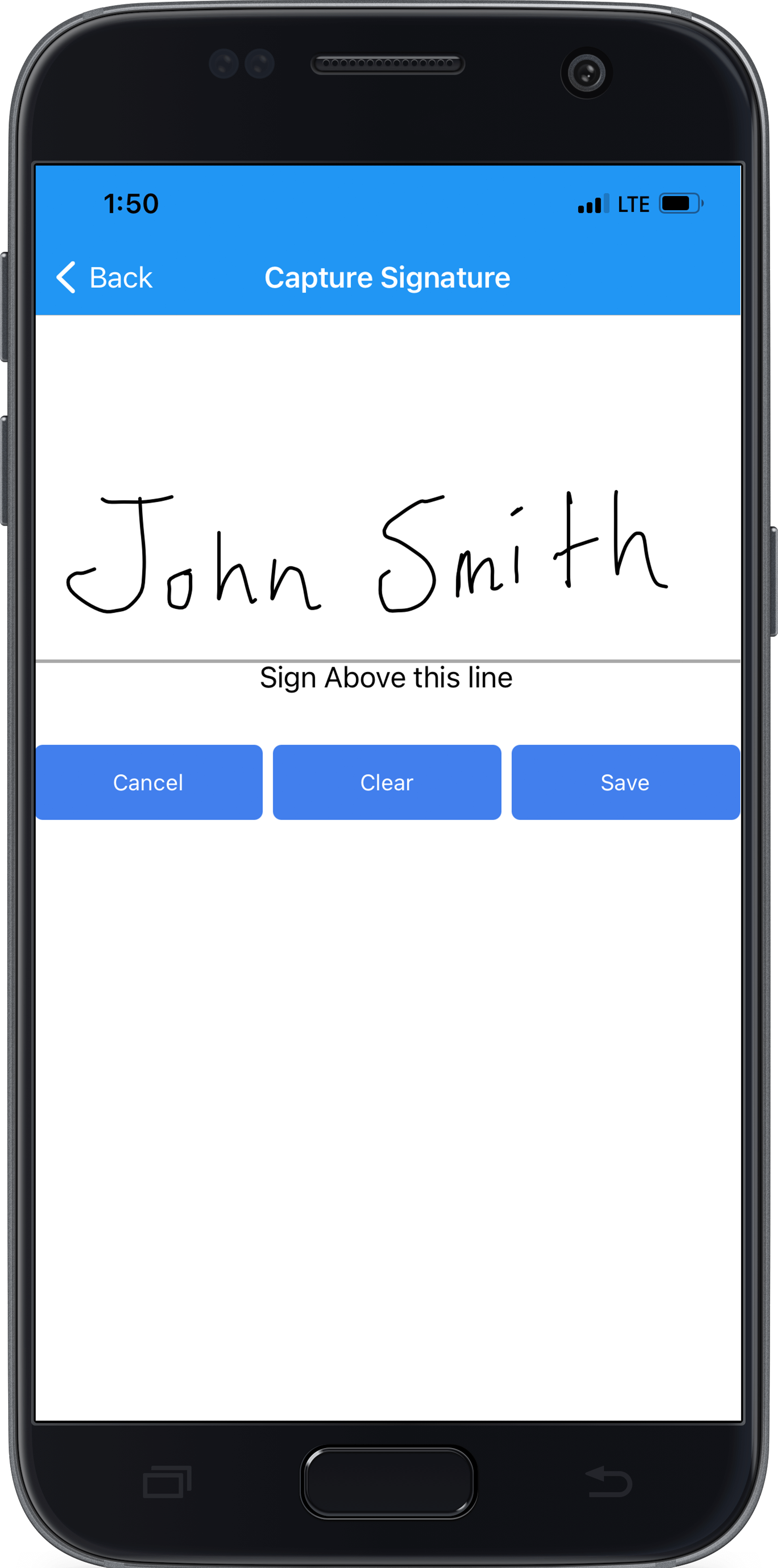 Easily capture customer signatures for receipt of delivery or for rental agreements within the integraRental mobile app.