Driver's License scanning hardware & software for rental businesses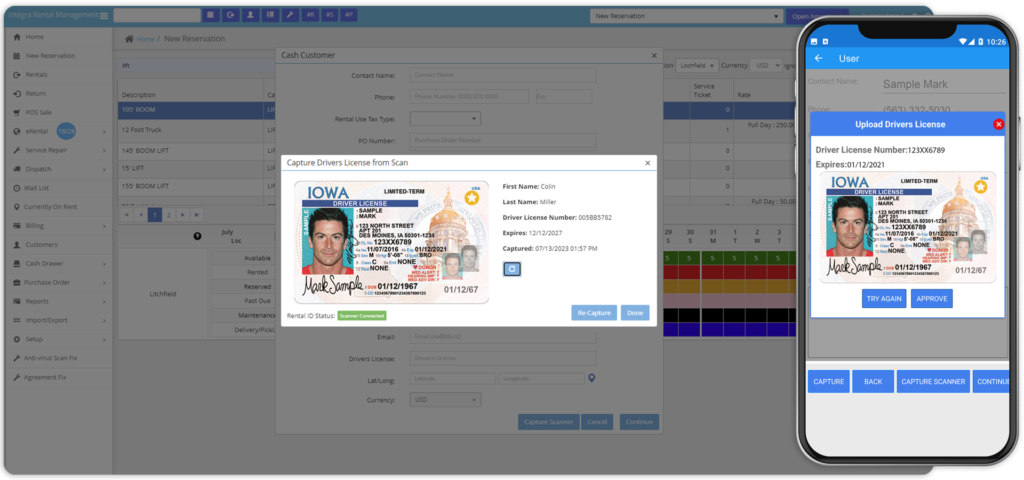 Enhanced Driver's License

Scanning & Storage
Capture driver's license images with the integraRental mobile app and ID scanning hardware (sold separately). Artificial intelligence scans each collected image and stores it securely inside your integraRental software. Access saved IDs at the rental agreement and customer profile views.
Customer Verification
View IDs at customer selection and improve your customer verification.
AI-Powered Scanning
Utilize AI technology to scan IDs that are stored securely within integraRental.
Information
Collection
Improve your yard experience and collect even more pre-rental info.
Mobile
Enabled
Take and upload ID images on-the-go with the integraRental mobile app.
Give your customers the power and freedom to upload their IDs online, at any time, through both Pay & Sign and eRental checkout. Save time and streamline the rental and checkout processes.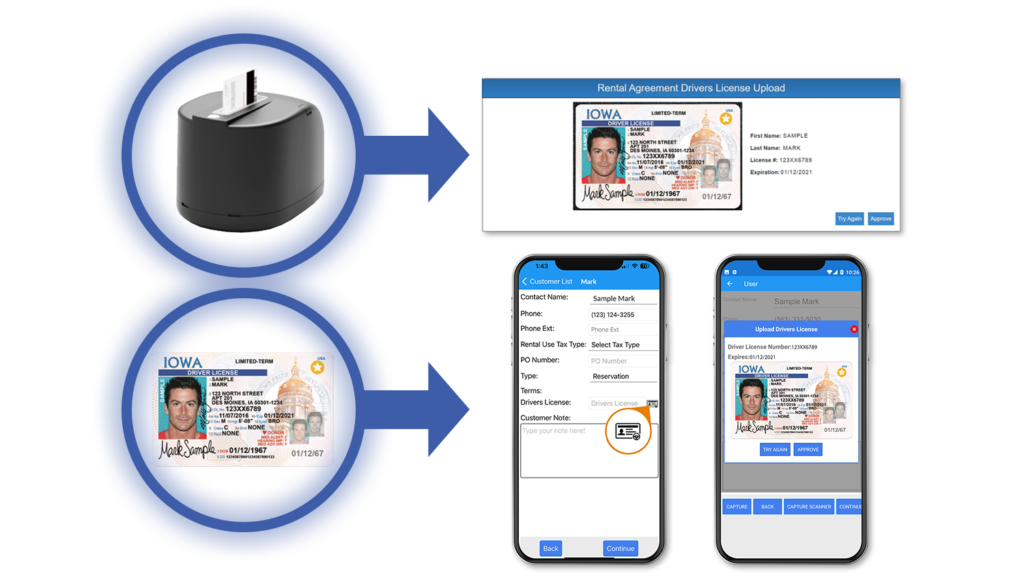 AI-Powered

Customer Verification
IDs that you or your customers have scanned and uploaded are examined by AI technology then stored securely within integraRental. Double check you're renting to who your customer says they are and ensure your equipment is in the right hands.