Categorize, visualize, and rent or sell your services and assets online
Rental eCommerce
Gone are the days of fielding calls about pricing and availability – now customers can request reservations from the comfort of their home or office. Showcase descriptions, specifications, photos, and more, turning your website into a 24/7 salesman and streamlining your customer's shopping experience.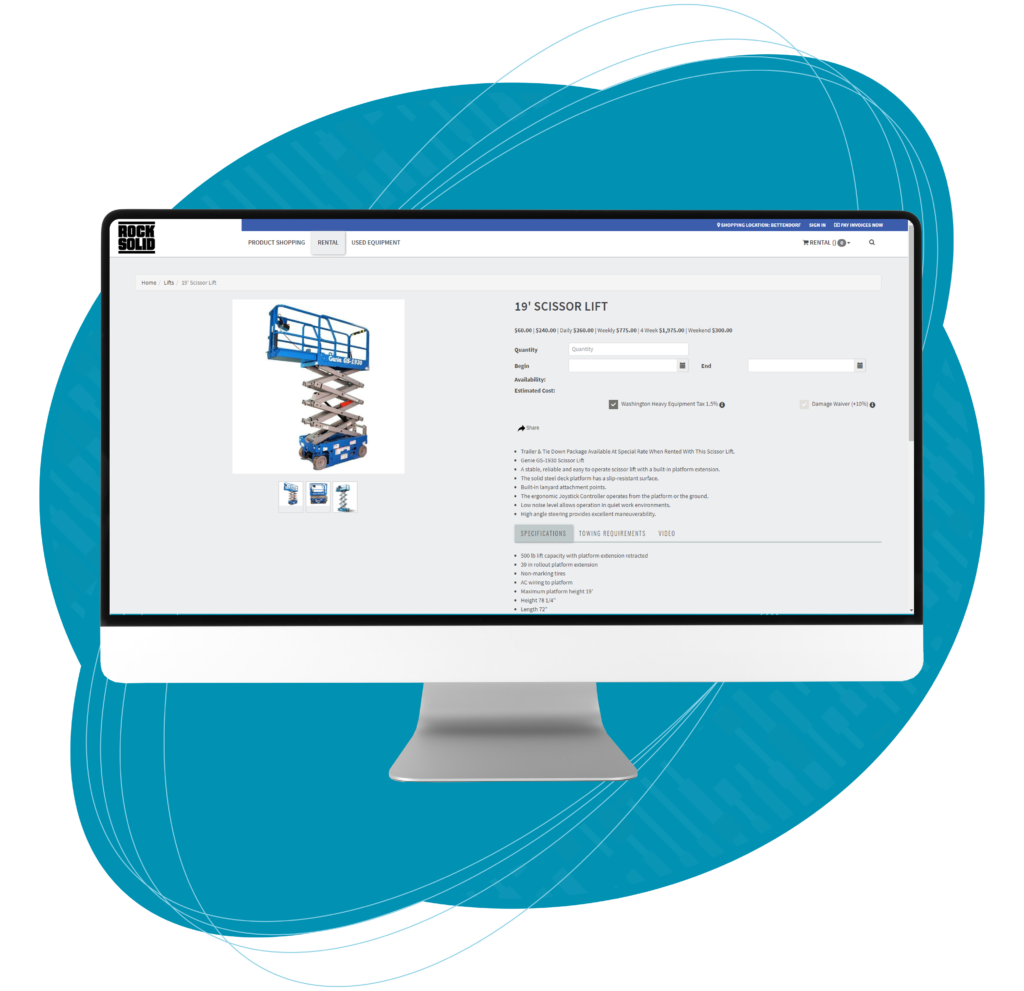 Real Time Rental Rates & Availability
Display rental rates that can be changed whenever needed. Photos with descriptions make it easy for customers to browse your rental fleet. Provide extensive information that makes decisions easy.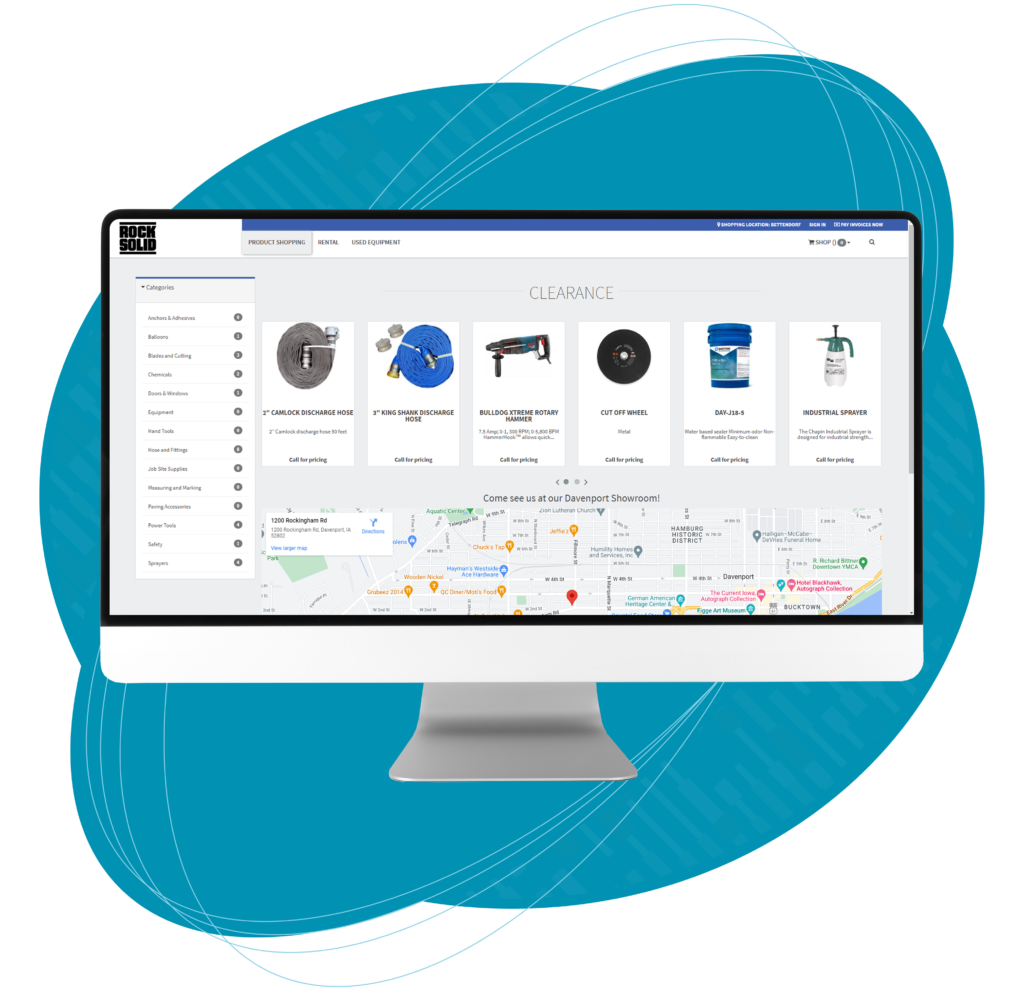 List Used Equipment for Sale
Highlight used equipment that you have listed for sale. Specifications, photos displaying condition, estimated price, and more can all be made available online for potential buyers.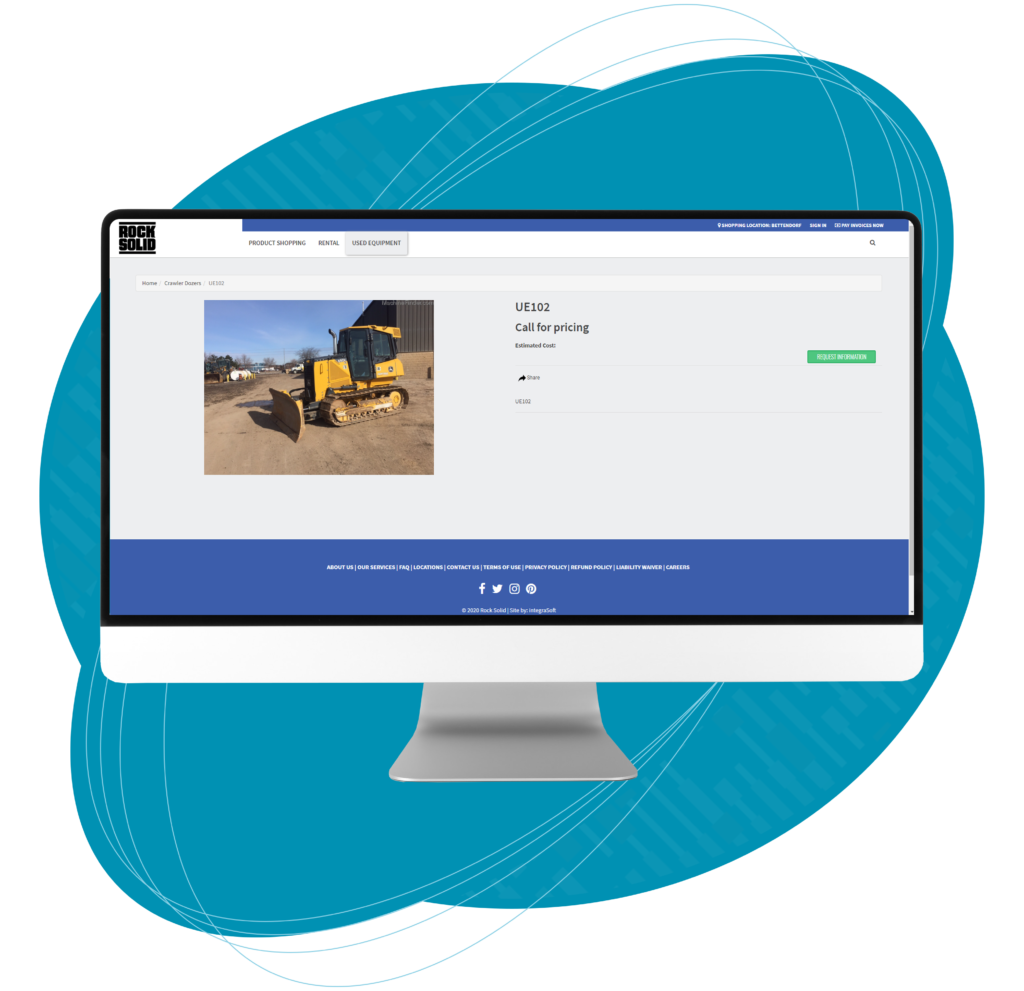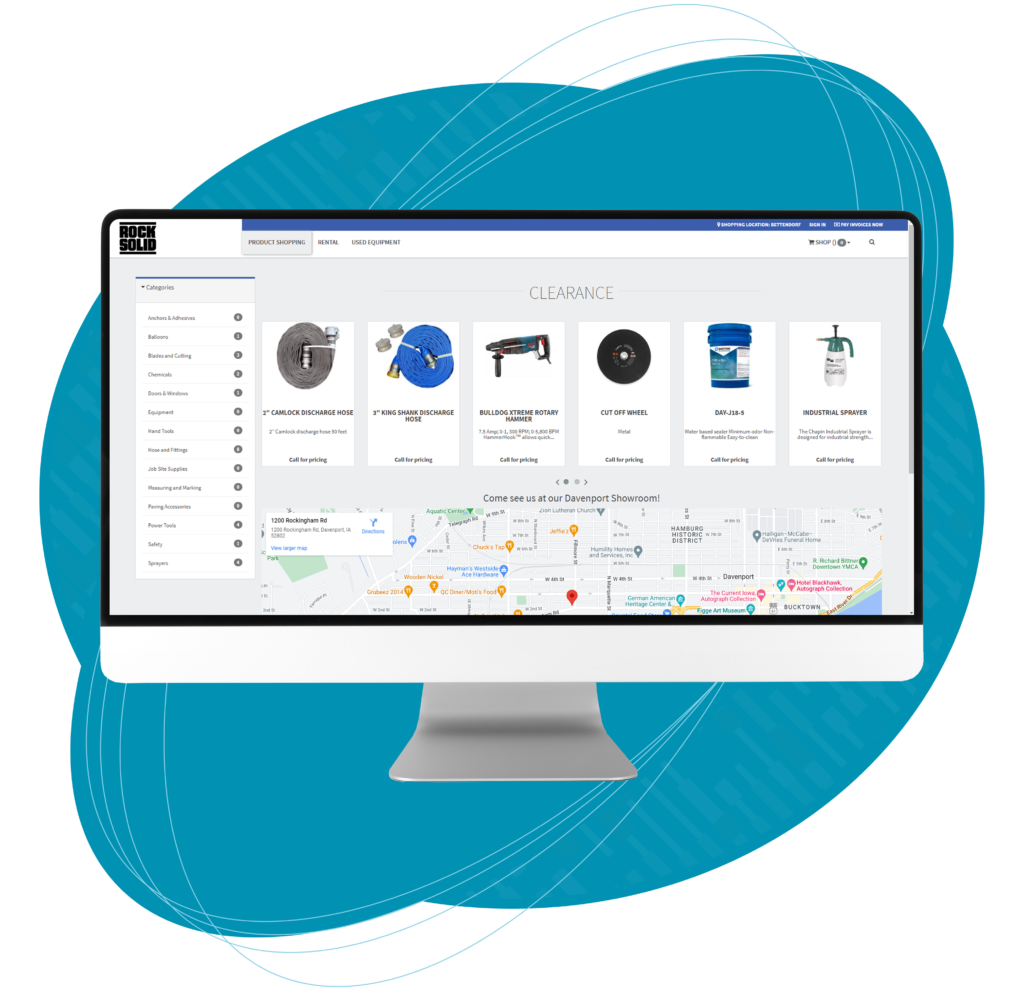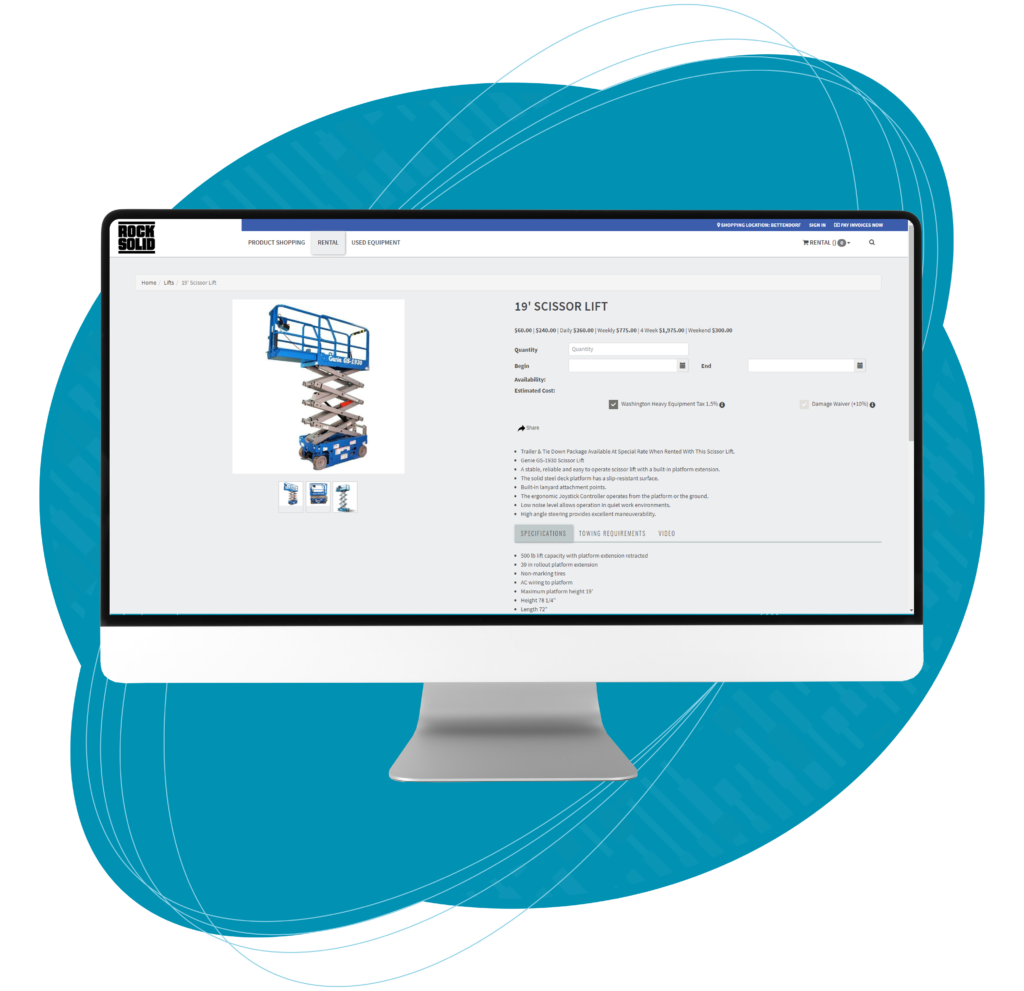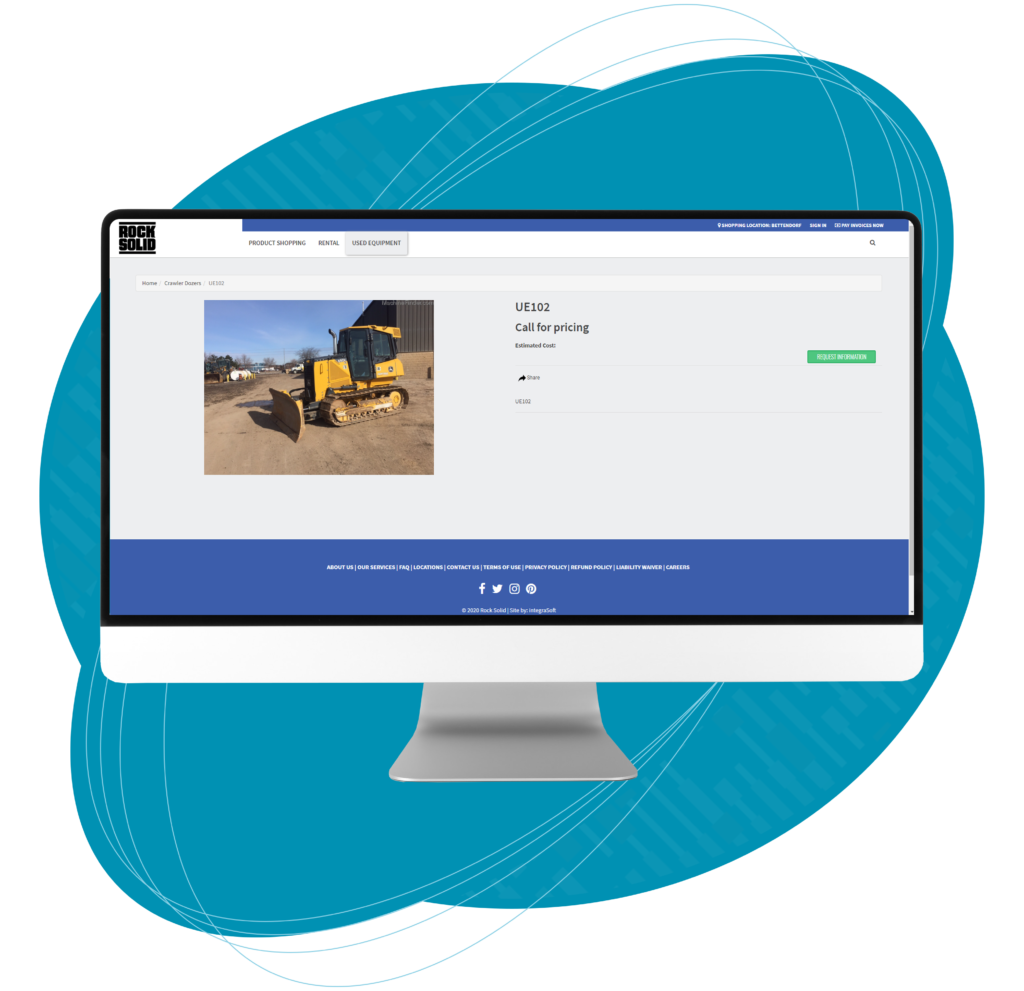 Unrivaled

Business Mobility